Exploring the Latest Technological Trends in UK Online Casinos
The dynamic landscape of new online casinos in the UK is now built around innovation. To keep pace with the evolving demands of players and maintain a competitive edge, operators must embrace the latest technological trends. Growth and innovation are not just desirable – they are essential for survival and success in the fast-paced gambling world.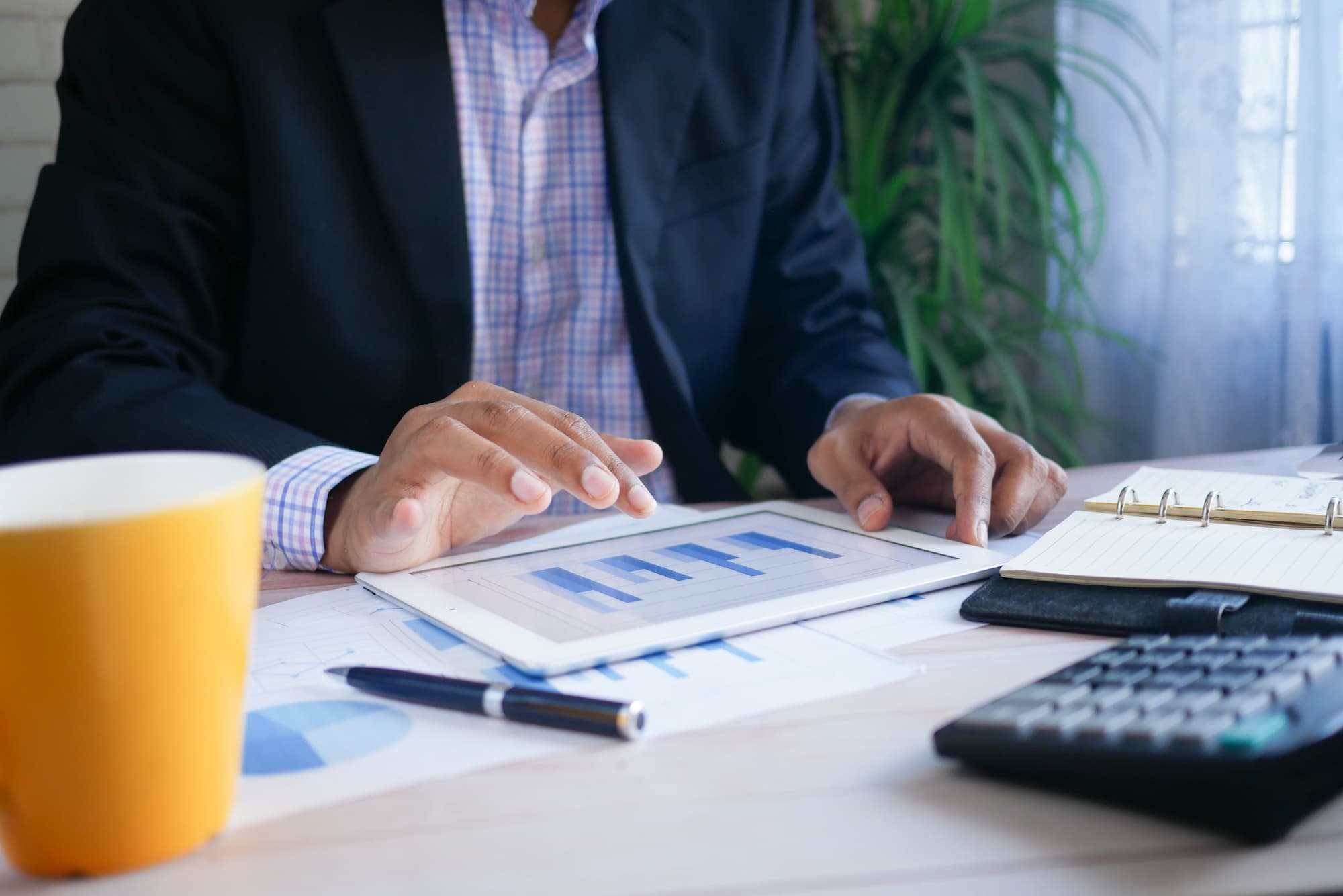 The rise of the digital era has deeply reshaped the gambling industry, prompting the newest iGaming brands to continually adapt and reinvent their platforms, game libraries, and promotions. Our Winners Club team respects the fact that today's player expects not just a game but an immersive, high-quality entertainment experience that blends excitement, convenience, and originality. Meeting these expectations requires an awareness of technological advances and the creativity to harness them effectively within the world of gambling.
From enhancing game graphics to integrating Artificial Intelligence, from integrating modern payment methods for secure transactions to adapting games for smartwatches, the opportunities for innovation are vast and varied. Each new trend not only sets the bar higher for the overall player experience but also opens up new possibilities for operators to differentiate themselves, forge stronger relationships with players, and ultimately thrive in the new online casino marketplace.
The discovery of the latest technological trends is a compelling journey of growth and innovation for casino sites in the UK, a journey where the next new experience is always just around the corner.
Brief History of Online Casinos in the UK
Online casinos made their debut in the UK in the mid-1990s, as the nation was gripped by the arrival of the internet. This era marked a technological revolution that brought about drastic changes in many industries, including gambling, with the first brand in the shape of Microgaming's Gaming Club appearing in 1994. Several years of growth quickly followed, and the UK received its first online casino through InterCasino, powered by Cryptologic and its subsidiary Wagerlogic. Eventually, The Gambling Act of 2005 provided a significant boost to the development of the casino sector in the UK. The Act established a clear legal framework for online games, allowing operators to provide their services openly and under strict regulatory supervision. This, in turn, led to a surge in the number of new online casinos available to the people of the UK.
Another driving force behind the ongoing development of the UK's scene was the rise of smartphones and mobile technology. The ability to access games from anywhere, at any time, attracted a new generation of players, leading to rapid growth in the industry. The evolution of software technology also played a critical role. With improvements in graphics, sound, and overall gameplay, iGaming entertainment venues could offer a more engaging and immersive experience to players, further driving their popularity. Online casinos are now a staple of the UK gambling industry, with development driven by technological advancements, regulatory support, and a growing demand for convenient and accessible online gambling platforms.
General Overview of Today's UK Gambling Market
Winners Club has witnessed the online casino market go through phenomenal growth over the past decade, becoming one of the world's leading jurisdictions, with the current total gross revenue reaching $12.5bn. The increase in high-speed internet and the evolution of mobile technology have been fundamental drivers, enabling players to indulge in their favourite games anytime, anywhere. Despite the difficult entry to market for newcomers, stringent regulation and transparency provided by bodies like the UK Gambling Commission have helped to establish a robust, trustworthy environment, further fuelling market expansion. Technological innovations via VR and AI and personalised gaming experiences are expected to continue driving the industry's growth trajectory in the future.
Analysing the Demographics of UK Gamblers
A closer look at the demographics of UK online gamblers reveals a diverse audience. Our Winners Club specialists have noticed that while traditionally dominated by male players, the gap is steadily closing, with an increasing number of female players participating. Age-wise, a significant portion of players falls within the 45-54 age bracket, but the appeal of games extends across generations. The socio-economic profile of players is varied, with iGaming filtering into all income brackets along with the growing use of digital payments. Geographically, gambling is popular across the whole of the UK, with the highest concentration still being found in urban areas. Overall, these top-level demographics underline the wide-ranging appeal of online gambling across the UK, something that looks set to continue over the coming years.
Reasons for the Popularity of Gambling in the UK
| | |
| --- | --- |
| Convenient access | The appeal of online gambling lies in its convenience. With 24/7 access, players can enjoy their favourite games anytime, anywhere, using various digital devices. |
| Diverse gambling options | Online platforms offer a wide collection of gambling options. From classic slots and poker to sports betting and live dealer games, the variety is immense. |
| Lucrative bonuses and promos | Online casinos often provide generous bonuses and promotions, creating more opportunities to win and enhancing the overall gaming experience for players. |
| Regulated, trusted sites | UK's strict gambling regulations ensure a safe and fair environment for online players, boosting trust and confidence when spending real money at online casinos. |
| Social gambling features | Features like live chat and multiplayer games allow players to interact, fostering a sense of community and making online gambling a social experience. |
| Better odds, payouts | Compared to traditional casinos, online platforms often offer better odds and higher payouts due to lower operating costs, increasing the potential winnings for players. |
| Control over gambling experience | Online gambling empowers players to control their gaming experience, from choosing the game and bet size to setting self-imposed limits on time and money spent. |
Future of the UK's iGaming Market
The UK's iGaming industry presents a wealth of potential growth opportunities driven by emerging technologies. The experts here at Winners Club recognise the use of virtual reality, augmented reality, blockchain, and mobile developments will help reshape the iGaming landscape as we know it.
Mobile Gaming is now the driving force in the UK gambling scene and refers to playing casino games via a smartphone, tablet, or other portable devices. Driven by the rise in smartphone ownership and continuous developments in mobile technology, newer casino sites are readily adapting to these changing trends. Many have developed mobile-friendly websites and dedicated apps, providing high-quality graphics and seamless gaming experiences that cater to on-the-go players. With innovations such as mobile payments, augmented reality games, and AI personalisation on the horizon, the future of mobile gambling in the UK is set to continue its dominance.
Crypto Payments on gambling platforms are conducted using cryptocurrencies, such as Bitcoin, for deposits and withdrawals. The rising popularity of these platforms in the UK can be attributed to several factors. Firstly, cryptocurrencies offer quicker transactions with minimal fees, enhancing convenience. Secondly, they provide a higher degree of privacy, appealing to players who value discretion. Lastly, blockchain technology, which underpins cryptocurrencies, offers transparency and fairness in game outcomes, adding to the players' trust. As digital currencies continue to gain wider acceptance, the popularity of cryptocurrency entertainment is set to rise further in the UK.
Social Gaming refers to the activity of playing casino-like games on social networking platforms without the exchange of real money. This type of gaming behaviour is gaining traction in the UK and across the globe due to its emphasis on community engagement and entertainment rather than financial gains. Social gambling games allow players to compete with friends or join communities, thereby providing a social interaction element to gaming. The rise of smartphones and the popularity of social networks have significantly contributed to the rise of social gambling, transforming it into a widespread, accessible, and interactive form of entertainment.
Artificial Intelligence (AI) and Machine Learning (ML) are advanced technologies that enable machines to mimic and learn from human behaviour. New online casinos are now looking to leverage these technologies to enhance user experience and combat fraud. AI and ML algorithms can personalise player experiences by analysing patterns in user behaviour, offering game recommendations, and optimising customer service and the full gaming experience as a whole. Moreover, these technologies can detect suspicious activities and patterns that deviate from the norm, assisting in the prevention of fraudulent activities. AI and ML will be instrumental tools in fostering a secure and engaging environment for the players in the UK.
Cybersecurity is a key area for new casinos when safeguarding sensitive data and maintaining trust among their members. Key security tools include encryption, which converts user data into unreadable text, and Secure Sockets Layer (SSL), which provides a secure connection for data transfer. Firewalls protect against unauthorised access, while Intrusion Detection Systems (IDS) monitor network traffic for suspicious activities. Additionally, the use of two-factor authentication (2FA) adds an extra layer of security during the login process. Regular audits by third-party organisations ensure that these security measures are effective, and by utilising these tools, gaming platforms can create a safe environment that becomes essential for their UK reputation and player retention.
Social media integration in brands new online casinos refers to the use of social networking platforms within their sites, allowing members to interact, share achievements, and invite friends to games. This has become an essential feature due to the widespread use of social media in the UK, allowing the casino to promote player engagement, build communities, and broaden its customer reach. It also provides platforms for user feedback that can help accelerate the brand's improvements. Social media is often used for promotional activities, such as special bonuses, further incentivising player participation and spreading positivity about the brand. Ultimately, social media integration enhances the player experience, fosters a sense of community, and boosts the visibility of the casino.
Newer casino brands strive to boost the players' loyalty by offering an all-around positive gaming experience revolving around factors such as game variety, ease of use, accessibility, personalisation, and safety. Fresh contenders strive to enhance these aspects to attract and retain players. One way of doing this is by offering diverse game libraries, ensuring users can explore different genres. iGaming brands are investing in intuitive and user-friendly interfaces, enabling seamless navigation around the game library and site. Implementing AI and ML allows personalisation and tailoring game recommendations to individual preferences, as well as adopting advanced technologies like VR for immersive experiences. Ensuring security and fair play through robust cybersecurity measures adds trust, which is a key factor for player loyalty and contributes to a fulfilling gaming experience.
Smartwatch Gambling refers to the use of wearable technology, specifically smartwatches, to play casino games. This form of playing games represents a new frontier in the industry, offering unprecedented convenience and accessibility. Players can enjoy their favourite games anytime, anywhere, directly from their wrists, without needing a larger device like a smartphone or computer. It also helps discreet play and enables real-time notifications of promotional offers. While this is still an emerging trend, the increasing popularity of wearable tech suggests that this trend may play a significant role in the future of the industry.
Casino streaming has emerged as a popular trend in the modern age, where individuals broadcast their gameplay live to audiences on platforms like Twitch and YouTube. It has become an important avenue for entertainment, providing real-time gaming experiences, insights, and tips. Viewers get a chance to learn about different games, understand gameplay tactics, and engage with streamers and fellow viewers. Streamers often review casinos and share their experiences, offering valuable insights to potential players. The growing popularity of casino streaming not only provides an interactive platform for gaming enthusiasts but also serves as a unique marketing tool for those brands looking to attract UK players.
Online casinos are distinguishing themselves through improved bonus policies, providing unique incentives for players. Traditionally, bonuses came with strict turnover requirements or short-term expiration dates. However, to improve player retention and attract new users, the gaming operators are introducing bonuses with more favourable terms. For instance, some offers now come without any turnover requirement, meaning players can withdraw their bonus winnings without wagering a specific amount first. Others have no expiration dates, allowing players to use their bonuses at their convenience. These unique, player-friendly promotions are revolutionising the bonus landscape, making gameplay more rewarding and exciting.
The Future of iGaming Opportunities
These innovations offer enhanced player experiences, improved security, and increased accessibility, powering the industry's evolution and opening doors for new and exciting possibilities that align with today's world of technology.
Innovative Slots are pushing the boundaries of innovation, incorporating many exciting and immersive features and opportunities to enhance player engagement. Multiplier rewards, expanding reels, cascading symbols, and various multi-level bonus rounds are common features that add layers of excitement and potential winnings. Furthermore, themed slots include narratives and characters, drawing players deeper into the story. Some slots even introduce skill-based elements or mini-games, breaking away from the traditional random format. Progressive jackpots and community prizes are other enticing features that offer big-win possibilities, and by integrating these elements, new slots not only aim to entertain but also offer players diverse ways to win.
Live dealer games connect real human dealers in luxurious studios with players at home in real time from a casino gaming table. The result is an avenue of gaming entertainment that has surged in popularity. Players interact with the dealer and other players via a chat function, promoting a social, immersive experience. The sophistication of live dealer games is increasing with technologies such as high-definition streaming, multiple camera angles, and interactive game elements, offering an authentic casino experience from home. Furthermore, game providers are expanding their live game portfolios, introducing new variants and themes with a focus both on classic games and modern game show styles. This combination of social interaction and technologically enhanced realism continues to boost the appeal of live dealer games across the UK.
Latest Graphics and Sounds
Online casinos are extensively utilising high-quality graphics and immersive sound effects to enhance the gaming experience. Detailed and realistic graphics are key to replicating the excitement of traditional casinos while engaging soundtracks and effects complement the visual elements to create the immersive atmosphere that players demand. Developments in technology allow for vivid 3D graphics and surround sound audio, which instantly takes the sensory experience to new heights. Features like animated characters, immersive backgrounds, and themed soundtracks also add to the entertainment value. This focus on aesthetics and audio-visual quality not only improves player involvement but also makes online gaming increasingly appealing, differentiating it from other forms of entertainment available to UK players.
Virtual and Augmented Reality
Virtual Reality (VR) and Augmented Reality (AR) are immersive technologies that create or enhance digital environments. In the context of new casino sites, VR is used to simulate real-world gaming experiences, enabling players to explore a 360-degree view of a casino environment right from their living rooms. On the other hand, AR enhances the real-world environment with virtual elements, providing players with an interactive and immersive gaming experience. These technologies are playing a crucial role in shaping the future of casino games, providing players with more engaging and personalised gaming experiences.
Personalised Gaming Experience
Personalisation in casinos is all about tailoring the gaming experience to individual player preferences and making their sessions more engaging and enjoyable. Advanced technologies like AI and ML analyse player behaviour, including their preferred games, betting habits, and play times, to provide a bespoke gaming experience. Personalised game recommendations, promotional offers, and tailored customer service are some of the ways iGaming venues achieve this. Additionally, some sites allow players to customise game settings, like graphics and sound options, creating the experience exactly how they want it. By offering a personalised experience, casinos can meet the unique needs of each player, enhancing their satisfaction and encouraging player loyalty.
Final Thoughts
New online casinos are at the forefront of all the new trends in the global gambling industry. The top-rated casino sites listed here at Winners Club are embracing technological advancements, such as mobile gaming, virtual reality, and artificial intelligence, to enhance the player experience. UK operators are also focusing on personalised gameplay, offering a wide variety of games and attractive bonuses to cater to individual preferences. After much discussion, the team at Winners Club determined that the implications for the future of the industry in the UK are promising. As technology continues to evolve, newer casino brandss will provide more immersive experiences, attract a wider player base, and ensure a secure and regulated environment. All this will help contribute to sustained growth, increased competition, and an even more dynamic and innovative market in the UK.
FAQ - New Casino Trends
What is the future of the casino gaming industry?
The future of the casino gaming industry is poised for continued growth and innovation, driven by improvements in technology, immersive experiences, and personalised gaming options.
Is the gaming industry growing?
Yes, the gaming industry is experiencing significant growth, boosted by increasing global demand, the rise of online casinos, and the introduction of new markets and regulations.
Where is the biggest iGaming industry?
The biggest iGaming industry can be found in the UK. As the frontrunner of modern gambling platforms, the UK continues to innovate and create trusted and reliable gaming experiences.
What are the pros of internet gambling?
Internet gambling offers several advantages, including convenience, a wide range of game options, accessibility from anywhere, and the opportunity to access rewarding bonuses and promotions.
Do people win big at casinos?
Yes, people can win big. Still, it is key to remember that gambling outcomes are based on chance, and not everyone will experience big wins. Responsible gambling and managing expectations are vital.