Overview of Gambling Opportunities Available At Mobile Casinos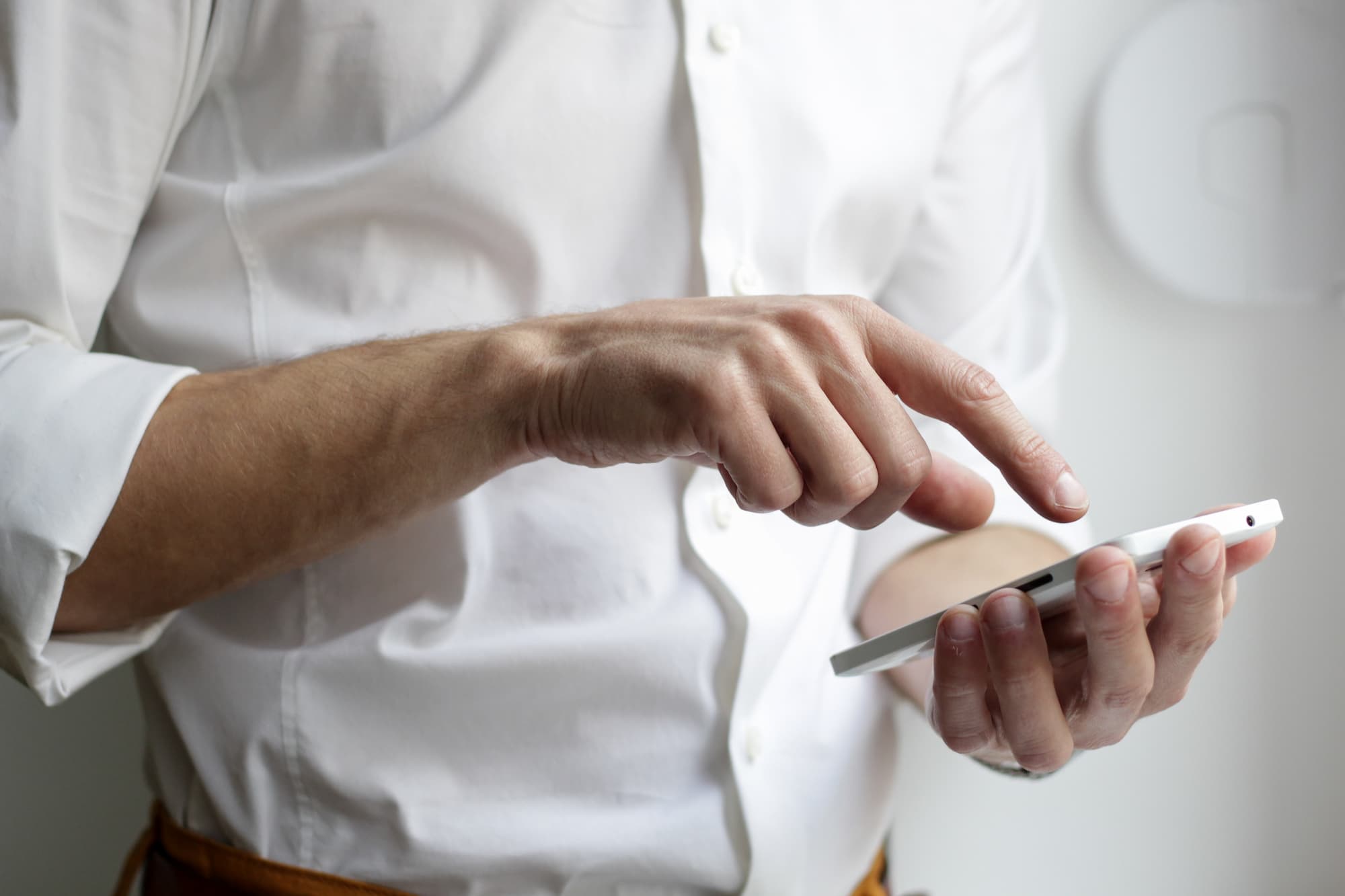 Mobile gambling in the UK represents a new era of gaming, transforming smartphones and tablets into personal, portable casinos. This mode of gambling allows players to enjoy their favourite games, including slots, poker, and roulette, anytime and anywhere, merely at the tap of a screen. It's not just a trend but a significant sector of the UK's gambling industry. According to the UK Gambling Commission, more than half of all online gambling activities now take place on smartphone or tablet devices, indicating a substantial shift in players' preferences. This rapid growth can be attributed to the increased accessibility, convenience, and technological advancements that these platforms offer, setting a new standard for casino brands in the online gambling landscape.
These gaming platforms have also been optimised to ensure high-quality graphics, sound effects, and fluid interfaces, replicating the atmosphere on smaller screens. Most support both iOS and Android platforms, ensuring inclusivity for all types of users. Features like live dealer games and secure mobile payment options bring the full gaming experience to these small-screen platforms. These sites also allow for instant notifications on the latest bonuses and promotions, enhancing the gaming experience. Embracing this trend, the UK online gambling industry has ensured that the excitement of the casino floor is never more than a moment away.
Top 10 Mobile Casinos to Play Online
What Makes Mobile Gambling So Popular?
The soaring popularity of mobile casino platforms compared to their desktop counterparts lies in their innate convenience and intuitive functionality. In an age of constant connectivity, portable games offer an unprecedented level of accessibility. With smartphones and tablets at our fingertips, we can plunge into the world of gambling anytime, anywhere – during a commute, on a lunch break, or in the comfort of our homes.
One of the standout features is its compatibility with touch screens, which brings an intuitive, streamlined user experience. This interface simplifies the navigation and interaction with games, making it easier for both novices and experienced players to engage and enjoy.
However, there are certain aspects where this area has room to grow. Older games, designed primarily for desktop usage, may not be optimised for smartphone and tablet devices. This limitation could slightly limit the variety of games available to small-screen users. The overall gaming experience could also be influenced by the screen size of the device, which might not offer the same depth or detail as larger desktop screens.
On the other hand, desktop versions of online casinos offer an unlimited selection of games, including older ones that might not yet be optimised for handheld devices. These games can be played on larger screens, which enhances visuals and provides an immersive gaming experience. However, the requirement of a stationary PC or laptop, along with mouse and keyboard controls, may lack the convenience and fluidity that portable platforms offer.
Winners Club believes that both platforms present unique advantages, and the choice between mobile and desktop gambling ultimately depends on a player's personal preference and lifestyle. However, the trend is clear – the portability and intuitive design of small-device gambling are rapidly making it a preferred choice for many players in the UK and beyond.
| Casino Games On PC | Casino Games on Mobile Devices |
| --- | --- |
| ❌ Local PC or laptop required | ✔️ Casino games accessible at any time |
| ❌ Mouse and keyboard control | ✔️ Intuitive touchscreen operation |
| ✔️ Unlimited game selection | ❌ Older games are not optimised for smartphone devices |
| ✔️ Game display on larger screens | ❌ Display depends on screen size |
Tablets help to bridge the gap between PCs and smartphones, offering a perfect blend of portability and enhanced screen size. With a tablet, players can enjoy the convenience of mobile gambling, along with a larger display that heightens the gaming experience. This improved visual field can make game details and graphics more immersive, drawing players deeper into the experience. Furthermore, the extended battery life of tablets compared to smartphones ensures prolonged playtime. As such, tablets offer a balanced solution, providing the best of both worlds – the mobility of a phone and the more immersive experience of a PC.
How Do We Rate Mobile Casinos in the UK
Our goal is to recommend the "play anywhere" casinos that deliver outstanding gaming experiences, maintaining fair, safe, and enjoyable environments for players. Winners Club is committed to researching and reviewing the best available casino sites to ensure our listings are up-to-date and relevant for UK players.
At Winners Club, we have a meticulous set of criteria to determine the best mobile casinos. Here is what we look for:
We value brands that offer players fair and attractive bonuses on mobile platforms. These should include welcoming bonuses, regular promotions, and loyalty rewards, all with reasonable wagering requirements.
It's crucial for a portable site to feature games from industry-leading software providers like Microgaming, NetEnt, and Playtech. This ensures high-quality, reliable, and entertaining gaming experiences.
The availability of live dealer games is a huge plus. This brings the immersive experience of a brick-and-mortar gambling venue right to the device, along with a wider range of games.
We appreciate the gaming sites that reward players with exclusive bonuses. This shows they value their mobile user base and want to keep them engaged through various deals.
Secure Deposits and Withdrawals
A top-rated portable gaming platform should provide safe and swift transactions with a variety of trusted payment methods. Making seamless payments via devices is what most players demand.
Protection in Case of Disconnection
It's important that these casinos have measures in place to protect players in the event of a disconnection. Games should ideally resume where players left them once reconnected.
The Big Question: Play Mobile Via Website or App?
Deciding whether to engage with mobile casinos via a web browser or a dedicated casino app is a key consideration for players. This choice is largely influenced by individual preferences and specific needs. Apps are typically designed to provide an optimised gaming experience, and they often come with smoother animations, quicker load times, and the convenience of accessing the site with just one tap. However, the requirement of storage space for app download and potential compatibility issues with certain devices can be limiting factors.
Conversely, playing through a smartphone browser does away with the need for app installation, thus preserving device storage. This method offers a broad selection of online gaming sites, as most are compatible with popular browsers such as Chrome, Safari, and Firefox. However, the performance might not be as fluid as with an app, and accessing the gaming site involves typing the web address or using a bookmark, which can be slightly less convenient.
It's vital for players to weigh their individual needs and circumstances. Considerations such as limited storage, a preference for a specific platform that lacks a dedicated app, or the prioritisation of convenience over performance can influence the choice when searching for the most suitable experience.
Best Gambling Brands for Smartphone Gameplay
Important Differences Between iOS & Android Systems
To the non-tech people playing at online casinos, Winners Club would like to point out that there are nuanced differences between operating systems that can significantly impact the online experience. This is primarily because these systems are designed by different developers and function uniquely.
The two most common operating systems, Android and iOS, both have substantial user bases, influencing online venues to ensure their platforms and games are compatible with both. However, variations exist due to the distinct approaches adopted by Google and Apple, the creators of Android and iOS, respectively.
Apple's iOS is known for its uniformity, with a consistent design across devices. This uniformity simplifies the task of online casinos when developing and optimising their games for iOS, ensuring smoother and more predictable performance. The App Store has stringent regulations and reviews all applications meticulously, thereby providing a higher degree of security for casino app users.
On the other hand, Android is open source, enabling access to several devices with varying resolutions, size of screen, and hardware specs. This diversity may sometimes pose a challenge for brands to optimise their games for all Android devices, potentially leading to performance differences.
Furthermore, Google's policies for real-money gambling apps have historically been more restrictive, particularly outside the UK. Although these restrictions have eased recently, the availability of casino apps on the Google Play Store may be limited in certain regions, requiring players to download the apps directly from the casino's website.
Ultimately, while both Android and iOS are capable of providing an engaging online gaming experience, the difference lies in the finer details and restrictions imposed by the operating system's developers. This underscores the importance of players understanding their device's capabilities and limitations before experimenting with mobile platforms.
Accessing A Mobile Casino Through Browsers
Accessing these types of gaming sites through a web browser is a straightforward, no-download option preferred by many players. This method is called "instant play," and it is as simple as navigating to the website on the device's browser, just as anyone would on a computer.
Winners Club experts can pick out several advantages of browser-based mobile casinos, two of which we will explain now. Firstly, it eliminates the need for a specific app download, saving storage space on the device. Secondly, it offers flexibility, as the player is not tied to a single device and can seamlessly switch between different smartphones or tablets. Most modern online casinos use HTML5 technology for their websites, allowing them to scale and adapt to different screen sizes automatically. Therefore, whether the player is using an iPhone, an Android device, or even a Windows Phone, the gaming site should function flawlessly.
Upon accessing the site on the browser, players would typically find a user-friendly layout optimised for touchscreen navigation. Games, bonuses, account details, and support are all just a tap away. Players can log in using their existing credentials, or new users can sign up directly on the site. One caveat of browser-based smartphone casinos could be occasional performance issues, as gameplay is dependent on the browser's efficiency and the strength of the internet connection. Nonetheless, with a robust internet connection and a modern device, these concerns are typically minimal.
5 Simple Steps to Using Mobile Casino Without Download
Select the desired online gaming site and access its website through the browser on the mobile device.
Registration is required for any first-time users. For existing users, simply logging in is sufficient to get started.
Explore the mobile-optimised website of the platform, checking out the variety of games, bonuses, and features available.
Select the preferred game and start playing immediately, ensuring a stable internet connection for seamless gameplay.
To play for real money, deposit funds into the account securely and enjoy the experience of gaming on smartphones.
Mobile Casino Games for Every Preference
A broad spectrum of entertaining games is available to satisfy every player's preference. Catering to varied tastes, online casinos offer impressive lists of games optimised for portable play.
Slots reign supreme, with an ever-increasing list of themes, bonus features, and betting limits, providing immersive gameplay that fits in the players' pockets. For those hunting larger payouts, jackpot casino options could be the route to vast wealth, offering progressive jackpots that continuously grow with every spin.
Live games bring the authentic experience straight to a handheld device. Players can interact with live dealers in real time, enhancing the sense of engagement and excitement. Games such as roulette, blackjack, and baccarat are all readily accessible in live casinos, each providing strategic gameplay and high-stakes thrills.
Poker is another firm favourite, with numerous variations and tournaments that keep players interested. The convenience of gameplay on smartphones enables players to engage in a hand of poker wherever they may be. Each of these game types offers unique appeal and caters to different strategies and risk appetites, ensuring every mobile-oriented player in the UK finds their perfect match.
Mobile Casino Bonus: Personal Choices
Winners Club experts suggest that there should always be careful consideration when choosing a mobile-specific promotion, as these rewards can greatly enhance the overall gaming experience. While each bonus may seem enticing, understanding its specifics is pivotal for maximum benefit.
Firstly, it is essential to review the terms and conditions of each bonus. These outline wagering rules, which dictate the amount a bonus needs to be wagered before the connected winnings is available for withdrawal. Some bonuses may appear generous, but stringent wagering requirements can make it challenging to reap the benefits. Additionally, the types of games that contribute to meeting these requirements also matter. Some bonuses may be restricted to specific games, therefore limiting their use. Unique perks, such as VIP casino programmes, should also be taken into account when analysing the promotional landscape of a specific casino brand. A broad understanding of these limitations enables players to make informed decisions.
Another significant factor is the validity period of the bonus. These bonuses are typically time-bound, and players must meet the wagering requirements within a specified timeframe. Also, some sites offer exclusive bonuses for their smartphone-playing community. These can provide additional value and should not be overlooked when choosing a gaming site for handheld devices. Lastly, players should be wary of the minimum deposit required to claim the bonus. This value varies among brands and can affect the decision.
By paying attention to these aspects, players can make an informed choice, maximising their benefits and enhancing their gaming experience.
Best Casino Bonus Offers for Playing on Mobile Devices
How To Withdraw the Winnings from Mobile Casino
Withdrawing winnings from these types of casinos involve a process tailored for accessibility, but it's essential to pay attention to specific factors that can make the process as easy and secure as possible. The variety of payment methods available on smartphones contributes significantly to the ease of these transactions. Among the most commonly used methods are credit and debit cards like Visa and Mastercard. These traditional forms of payment are widely accepted and often provide swift transactions, plus most people already have direct access to them.
For those preferring the more modern and digital methods, e-wallets like PayPal, Neteller, and Skrill are an excellent choice, with PayPal casino brands still remaining the cornerstone of the UK's iGaming world. They offer quick withdrawals and enhanced privacy since they do not require sharing banking details. Prepaid cards such as Paysafecard and smartphone options like Boku are also worth considering. Cryptocurrency wallets are becoming increasingly popular as they provide anonymous and instant transactions, and there will be more discussions of this form of payment within the UK over the coming years.
When choosing a method, players should consider transaction speed, as this varies significantly across methods. While e-wallet withdrawals are often instantaneous, bank transfers can take several days. Another key consideration is fees. Some casinos and payment providers levy charges on withdrawals, impacting the overall winnings. Players should familiarise themselves with these potential costs before choosing a method. Lastly, security should never be compromised, and ensuring the selected payment method uses relevant security measures, like encryption, is vital to protect sensitive information.
Winners Club believes that with a proper understanding of these factors, players can enjoy seamless, secure withdrawals accessible on smartphones.
How To Deposit in a Mobile Casino
When depositing funds in a mobile gaming site, the range of payment options available is significant for ensuring ease and efficiency. Commonly accepted deposit methods are debit cards, credit cards, bank transfers, and various e-wallet services like PayPal, Neteller, and Skrill. Recently, pay-by-phone services have emerged as a favoured choice for members, adding yet another level of convenience.
While all these methods serve their purpose, they each come with varying processing times, limits, and potential fees. For example, while e-wallets offer swift transactions, they might be excluded from bonus eligibility. On the other hand, credit and debit cards are universally accepted but might have slower processing times.
Notably, security remains paramount for any financial transaction. A portable gaming site worth its salt prioritises the safeguarding of its members' personal and financial data. This is achieved through advanced encryption technologies that protect sensitive data from being intercepted by third parties.
Lastly, it's important to check the minimum deposit limit. While this often varies between casinos, typically, it is set at a fairly low amount, allowing players of all budgets to play and enjoy the games on offer. Regardless of which platform is chosen, our Winners Club team recommends it a wise move to thoroughly understand these aspects before making a deposit. In doing so, people can then make the most of your gaming experience and all the entertainment that comes with it.
FAQ
Are mobile casinos safe?
Yes, these platforms in the UK are regulated by the Gambling Commission and must adhere to strict safety and security measures. They utilise SSL encryption to protect personal and financial data, ensuring a safe gaming environment.
Can I win real money on mobile casinos?
When playing at our recommended sites, players can place real money bets and stand a chance to win substantial payouts, similar to traditional online or physical venues.
Can I play for real money on mobile casinos?
Yes, casinos on smartphones and tablets allow players to deposit and wager real money. From slots to table games, players can enjoy their favourite games and potentially win real money prizes.
What are the best mobile casino games?
This depends on personal preference. However, popular choices include slots, roulette, blackjack, and live dealer games. These games are designed to perform well on handheld devices, ensuring a smooth gaming experience.
What casino apps pay out real money?
Casino apps developed by licensed and regulated online venues allow players to play for and win real money. Players can find many top-rated and approved gaming sites here at Winners Club, allowing people to select their next gaming site confidently.
What are the advantages of mobile casinos?
These handheld gaming sites offer convenience and flexibility, as players can access their favourite games anytime, anywhere. They also often provide exclusive mobile bonuses, and the game selection is increasingly comparable to desktop versions. Moreover, these platforms feature intuitive touch controls, making gameplay seamless and enjoyable.